Damage-Free Hanging
Removes Cleanly
Easy to Store
Unique Pencil Holder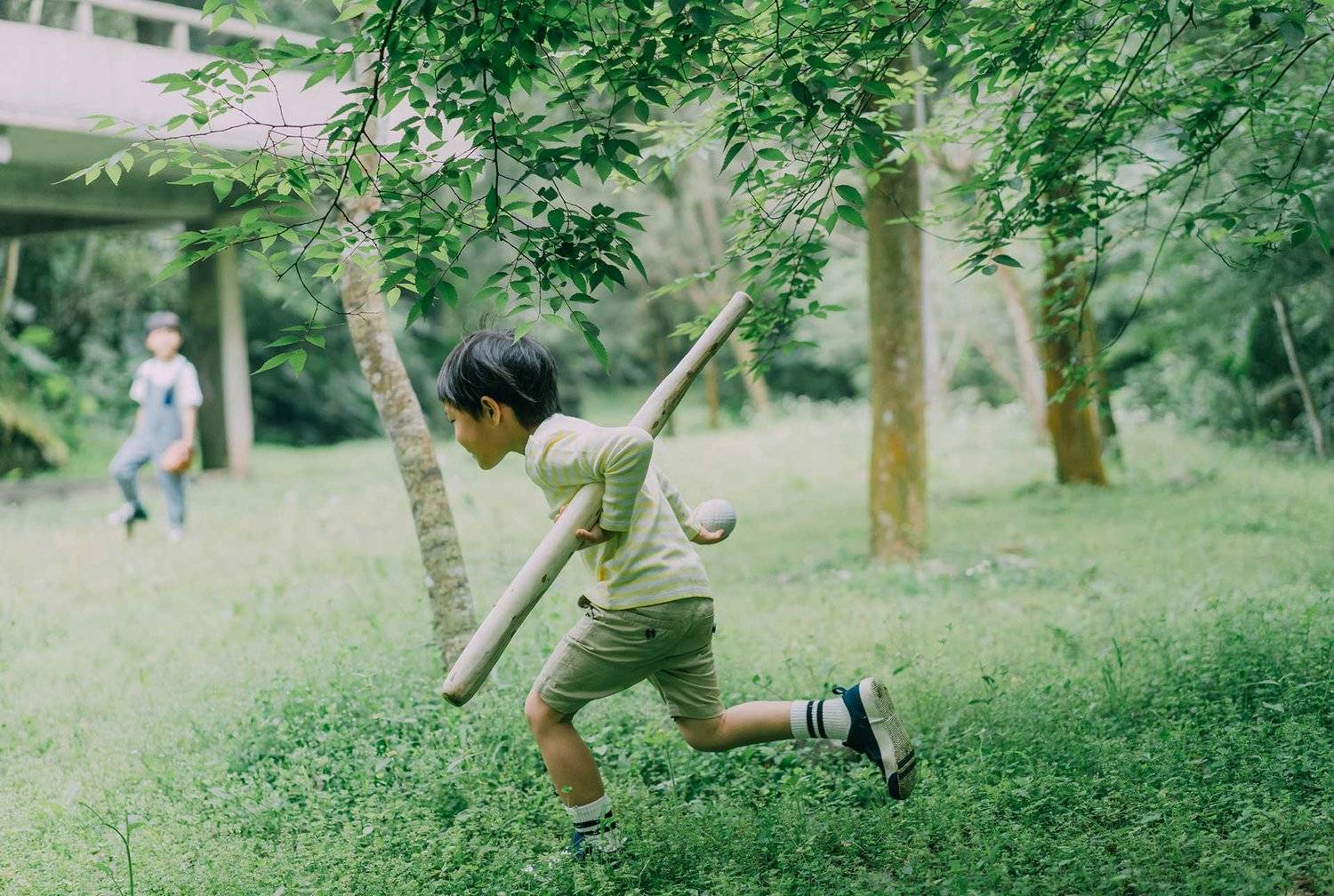 When I was growing up, my family measured my height by marking it on a door frame. It's lucky that I didn't move around much in my teenage years, yet when I had my own kids, I moved five times in several years. Those old door frame growth charts created a dilemma: to remove them damaged both the wall and the growth chart; to leave it behind would be losing a treasure of sentimental value. I had often wished for an easily portable growth chart that could move with us and be stored after the children had grown and cherished for years to come. My hope is that this will be something meaningful for every family.
— Sic, PUPUPULA CEO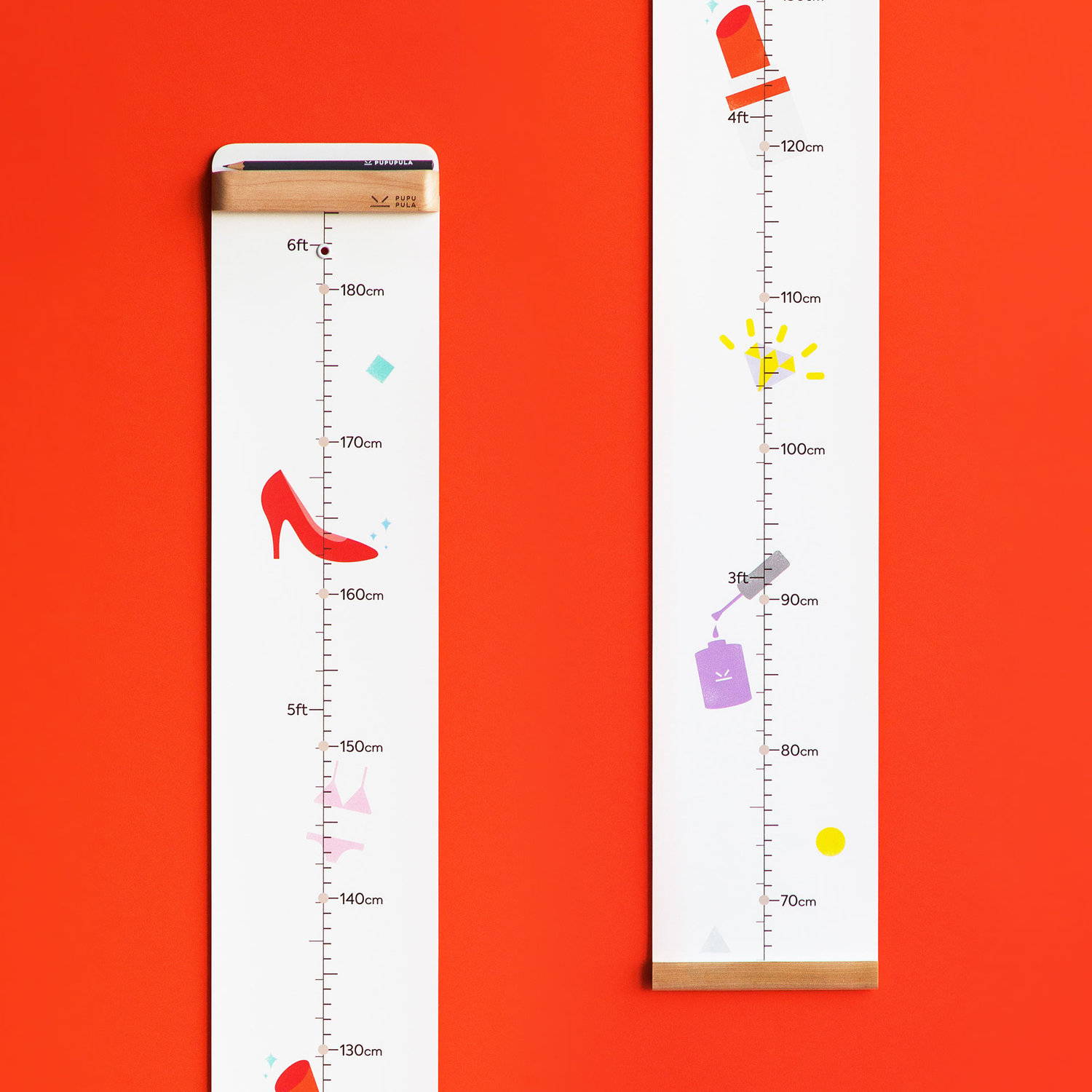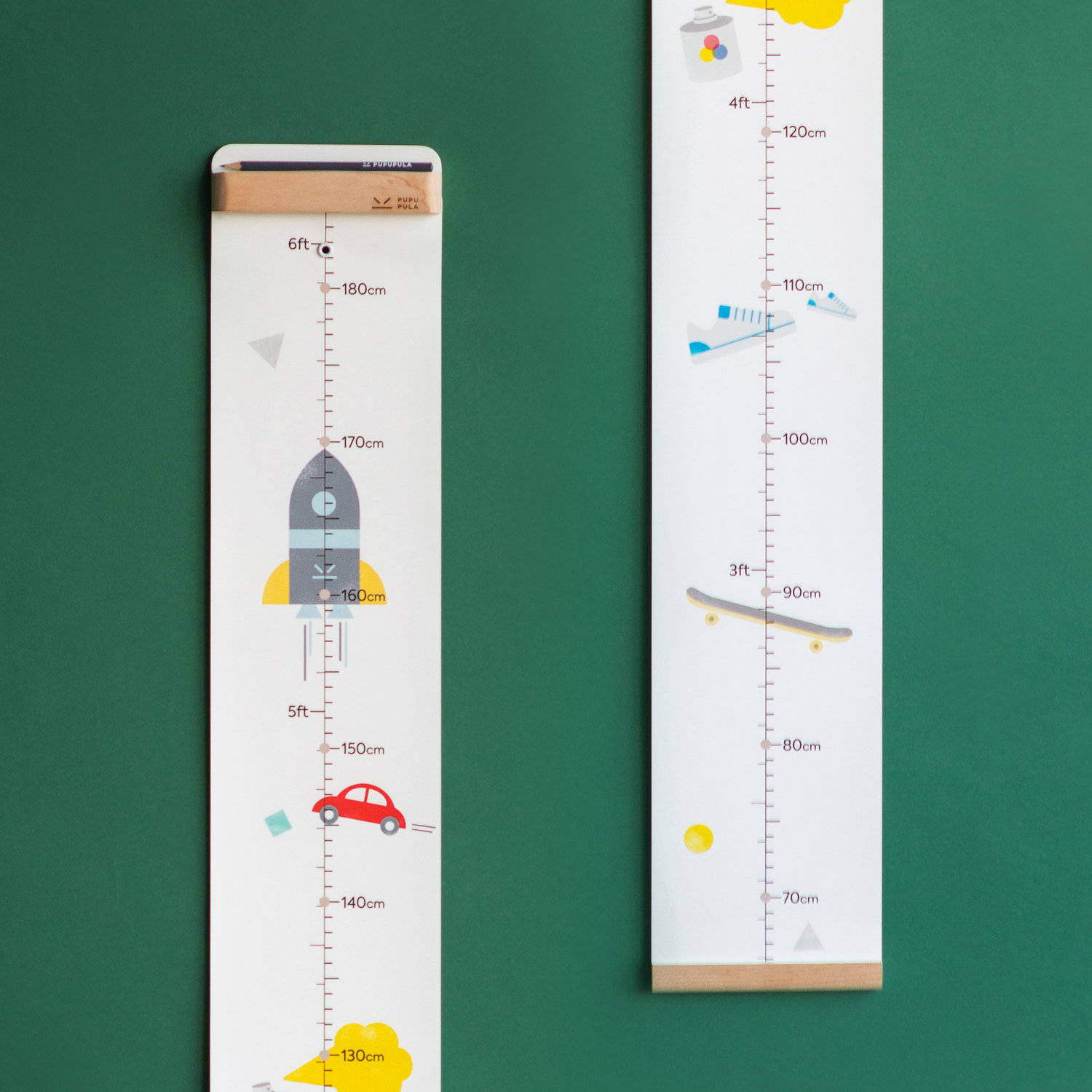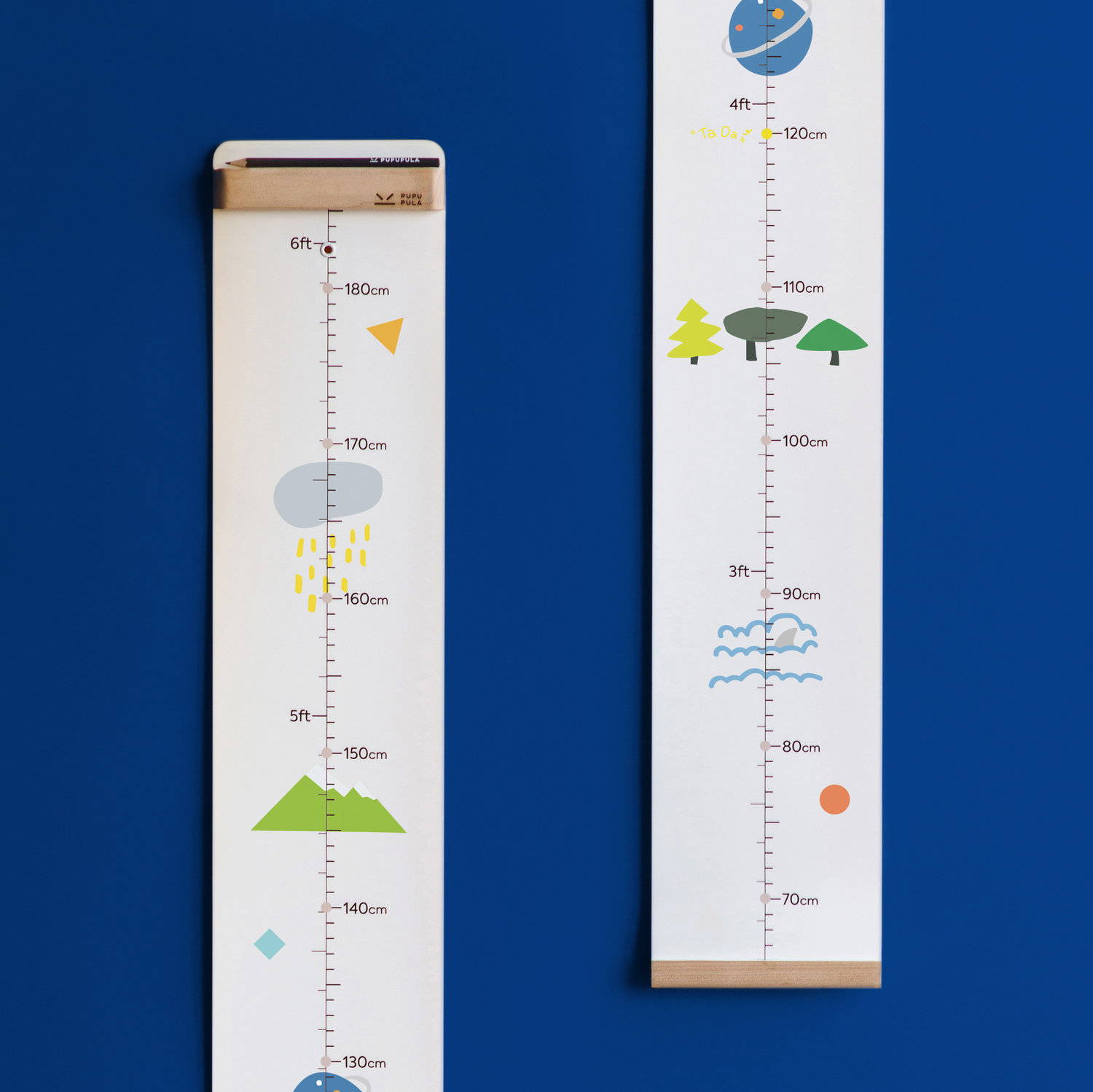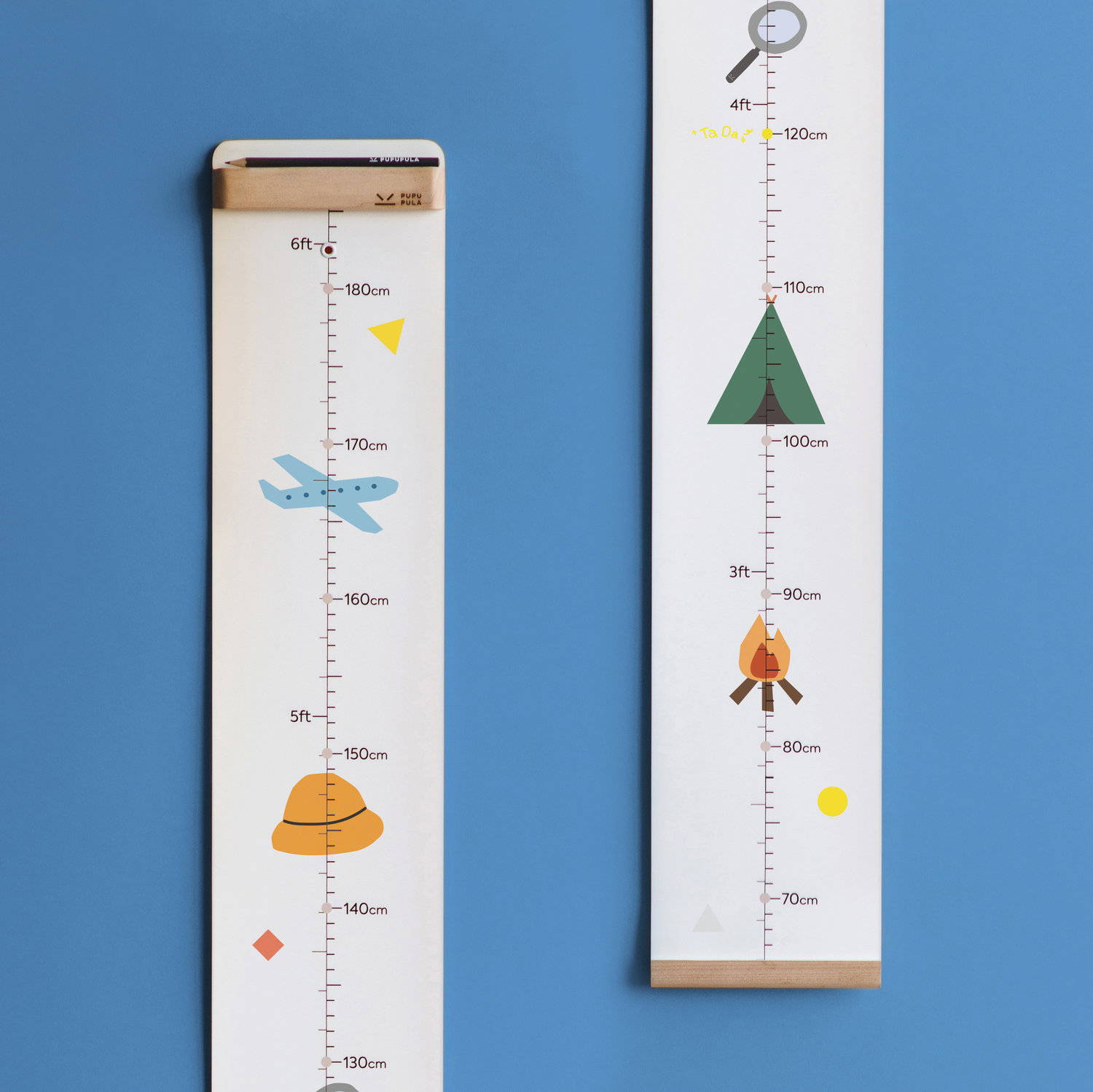 What's different about Ta Da?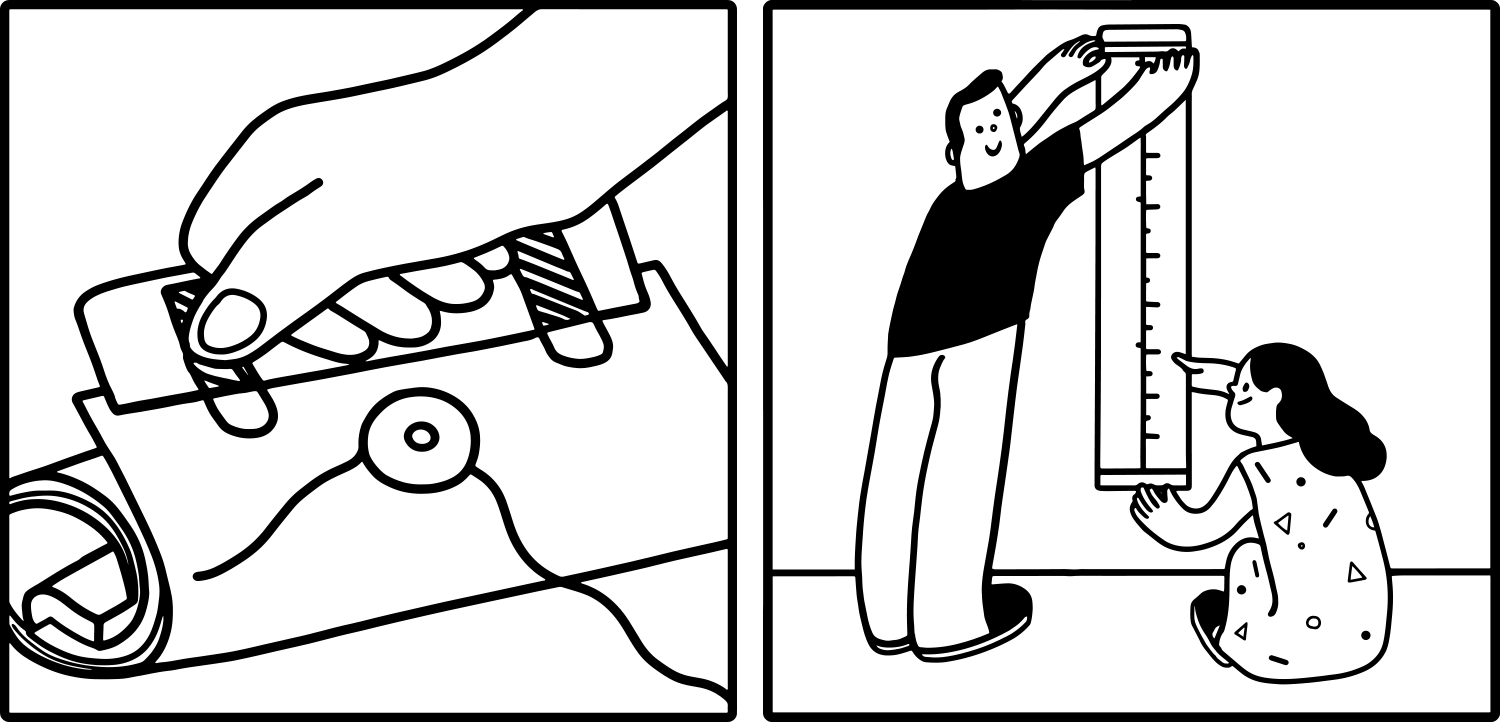 Keeping Up with Kids' Growing Up
Equipped with non-adhesive 3M Command Strips, Ta Da can be affixed without damaging the wall. When it's time to move, it will come off easily without hurting the surface. When no longer needed, it can be neatly rolled up and stored.
Unique Pencil Holder
No more hunting for a pencil to mark the chart. It's always there when you need it.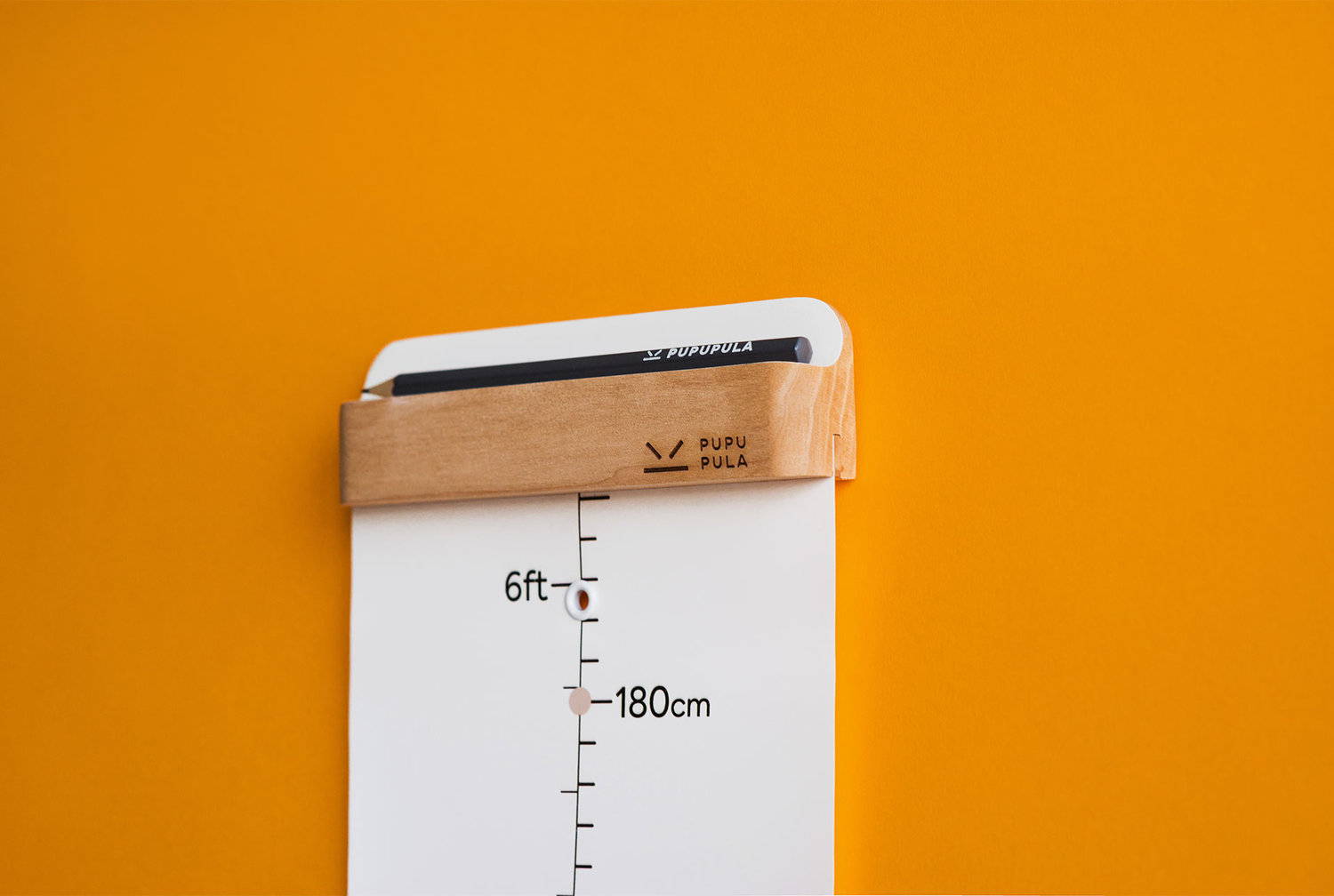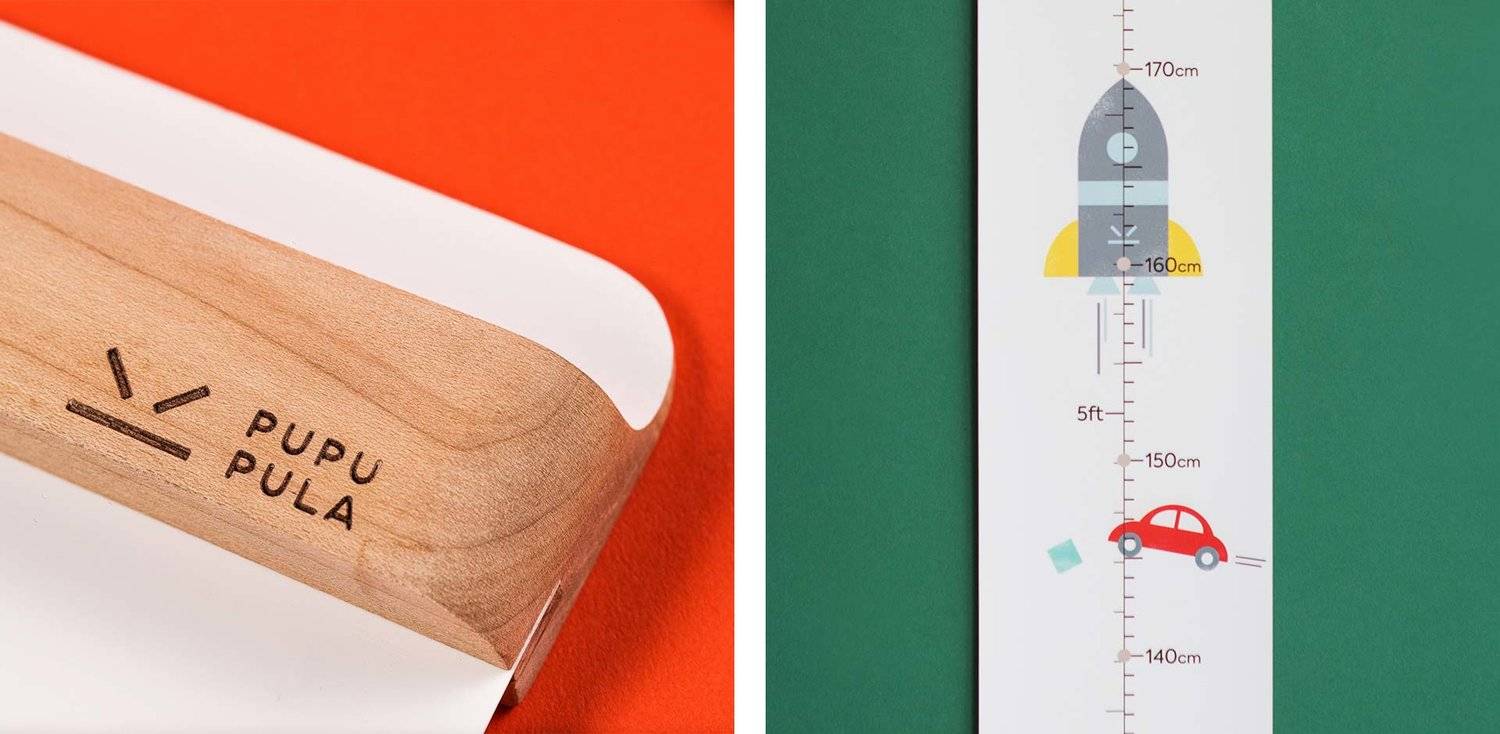 Parenting in Style
Who said families with kids have to sacrifice style? Ta Da, with its maple wood top, durable PP synthetic paper and superior print, subtly conveys style and quality.
Last Longer, Something to Treasure
Made of PP synthetic paper, Ta Da is waterproof and tear-resistant. It will stay with your family for years to come.
Plus, it measures up to 185 cm (almost 6'1'').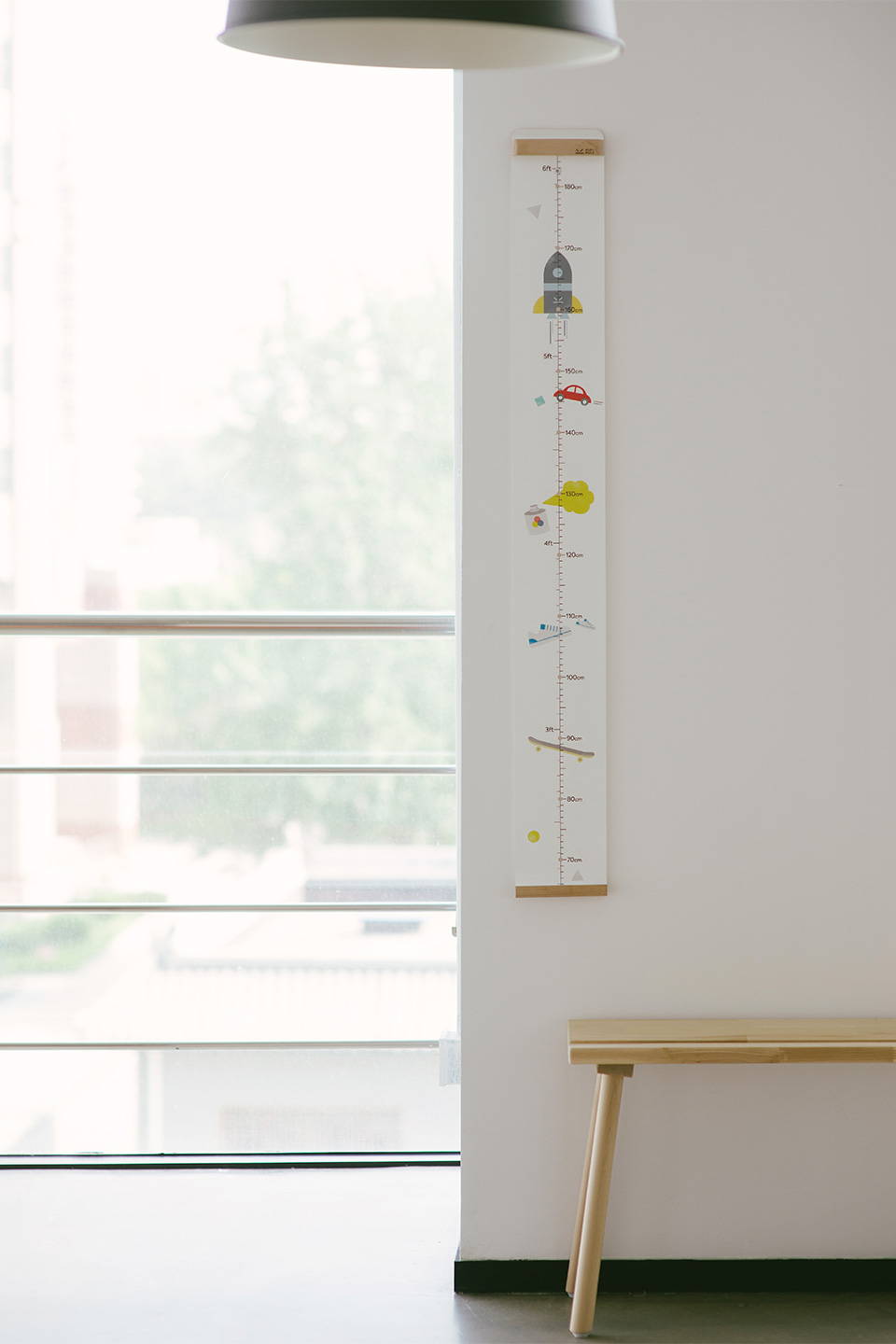 Material: PP synthetic paper, maple wood
Dimensions/mm: 1245 L x 150 W (49"x 5.9")
Care & Cleaning: Use gentle household cleaner and wipe with clean cloth.
Designed by PUPUPULA. Proudly Made in China.
Ta Da Growth Chart (with 3M Command Refill Strips) x1
Pencil x1
Instructions x1
Paper Tape Measure x1

This is the label you will see on every PUPUPULA product. We believe that Made in China does not mean compromising on quality or design. We strive to use the best materials, original design and reliable manufacturers to offer the best products that you and your family deserve.