Visual Instructions
Reusable Adhesive Paper
Waterproof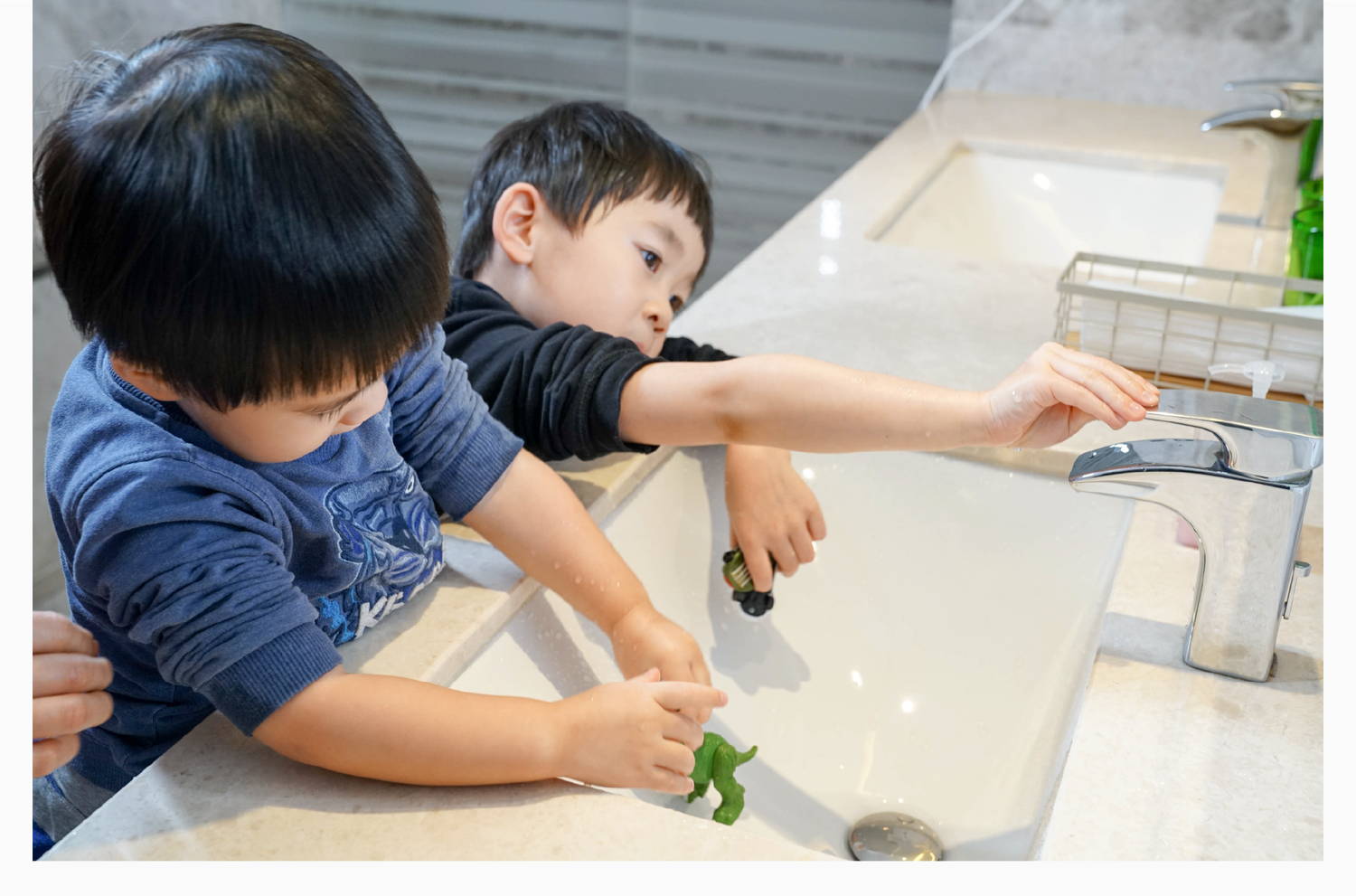 When I lived in America with my kids for several years, I would often see illustrated hand washing instructions designed specifically for kids in public restrooms. After returning to China, I realized that these are rare: I've only see these types of instructions in Montessori schools and some hospitals. They are incredibly hard to find for purchase - especially those with cute illustrations. The scarcity of this kind of product is what compelled me to develop one so that families can have more choices.
— Sic, PUPUPULA CEO
What's different about Hand Washing Sticker?
Beautiful illustrations with eye-catching colors
Grabs and retains kids' attention. They will be motivated to understand the importance of good hygiene and have fun in the process.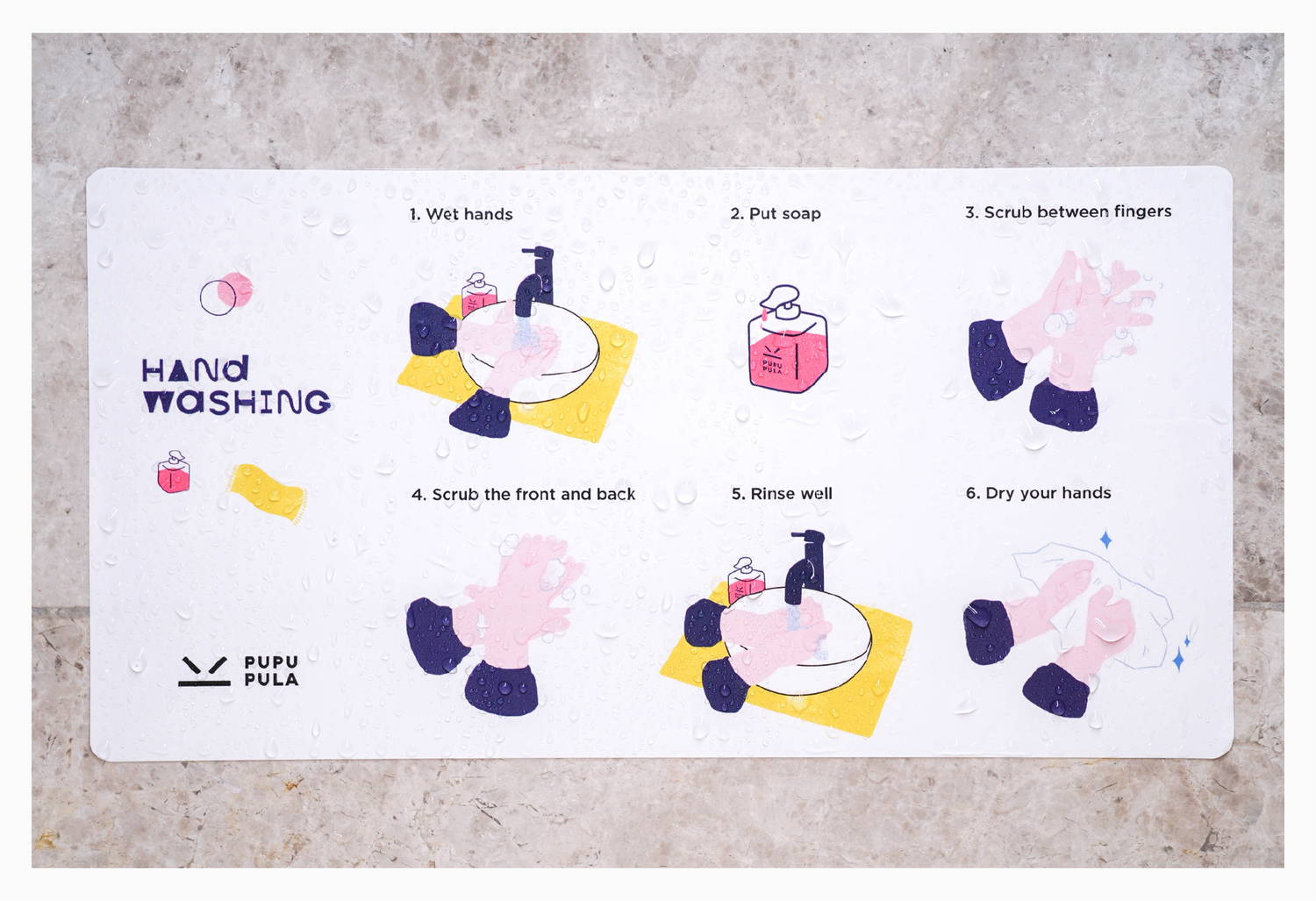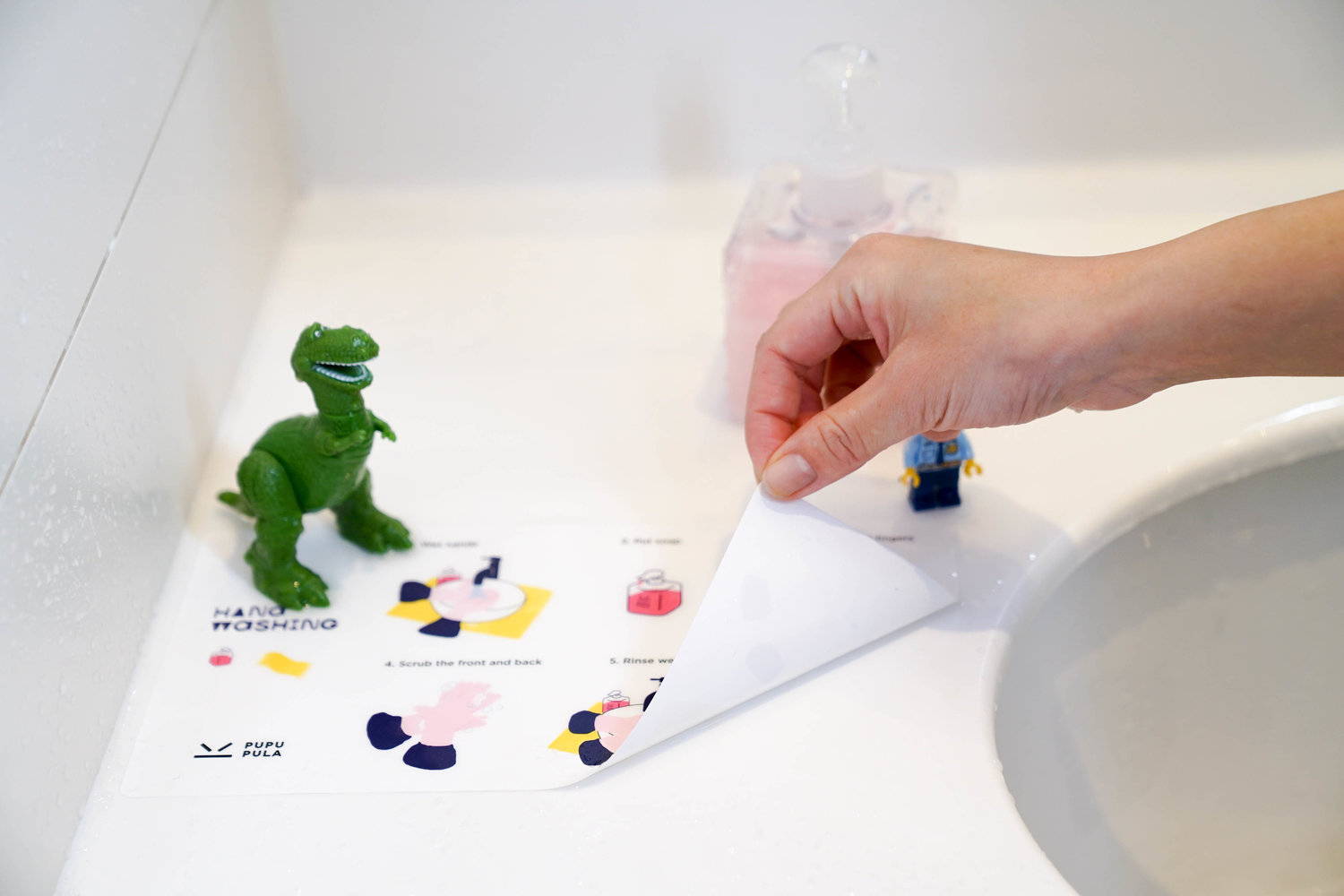 No-adhesive, yet incredibly sticky
Made with YUPO Octopus® paper, it easily sticks on any smooth surface and removes with no trace of adhesive.
Waterproof and bathroom-ready
Don't worry about getting it wet. In fact, you can rinse the sticker in water and it keeps its color, shape and adhesive power.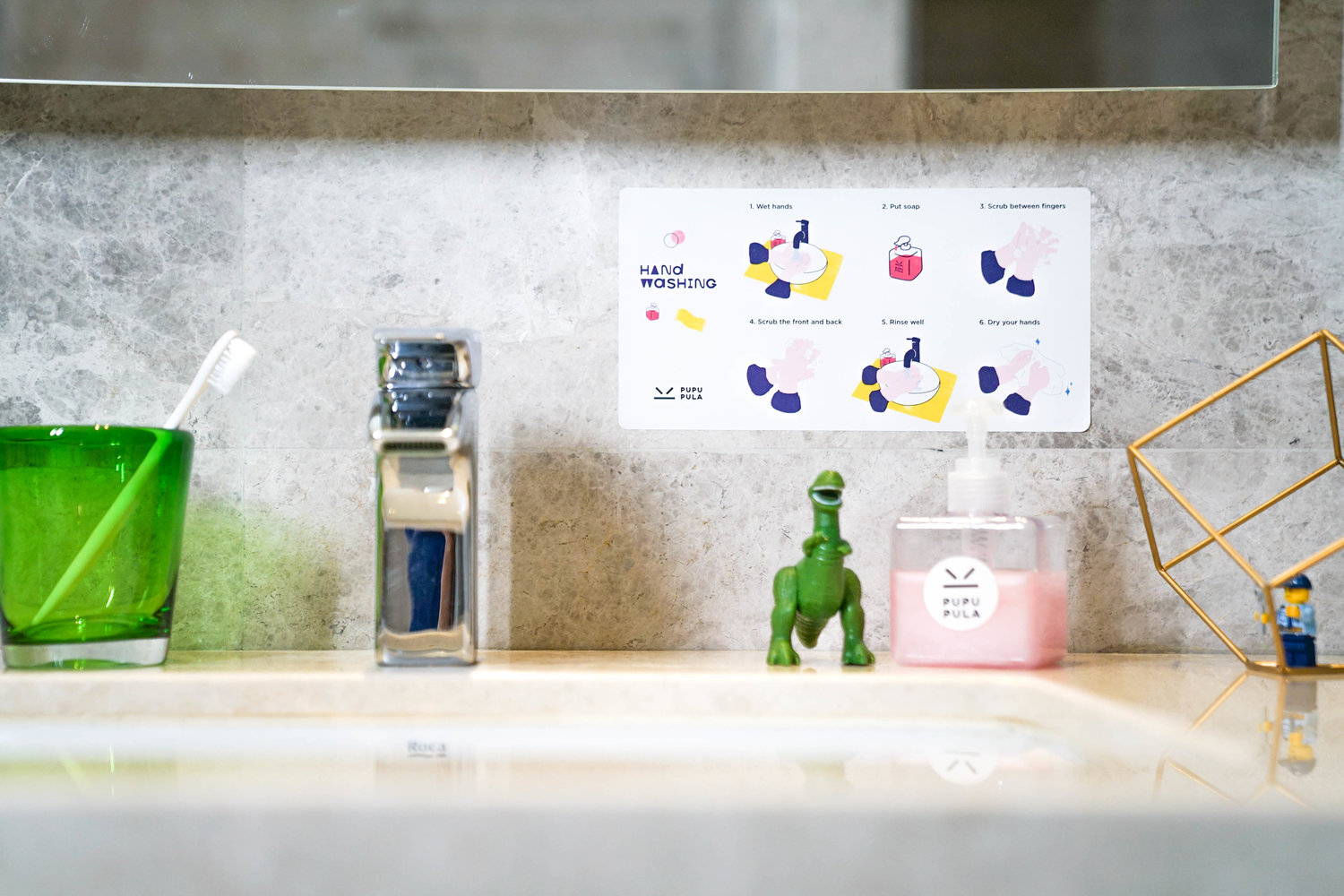 Material: YUPO Octopus® paper
Dimensions/mm: 213 L x 110 W (8.4" x 4.3")
Designed by PUPUPULA. Proudly Made in China.
Care & Cleaning: Rinse with water. Allow to dry thoroughly and reapply.