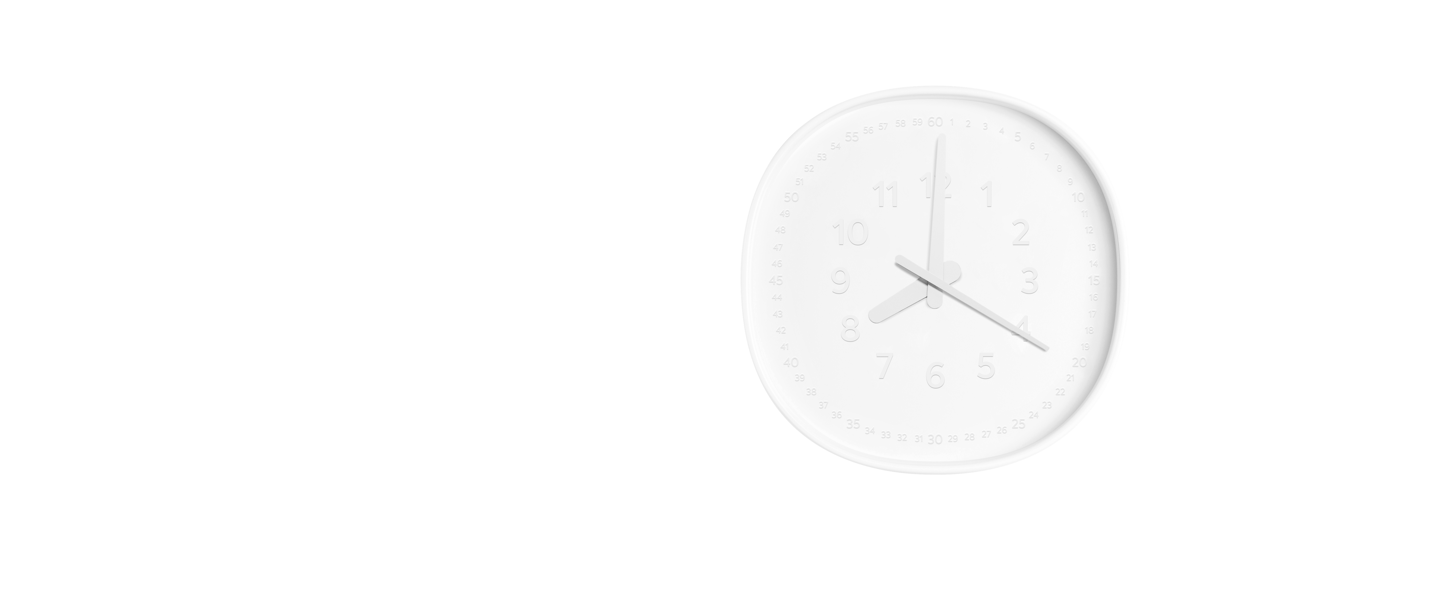 Our most beloved wall clock, reimagined
One of our most beloved products, little ben wall clock has won the coveted iF DESIGN AWARD 2019, the oldest independent design award. At its second anniversary of invention, we reimagined this classic design with a limited release.
We kept the rounded rectangular facade and tilted profile design that uniquely distinguished little ben, and challenged ourselves to get one step closer to the meaning of a wall clock in today's world. With smartphones replacing traditional wall clocks, what does it mean to tell time? Our answer is simple, "it's about time." Time as a concept is something one doesn't see, nor hear, yet one is aware of time passing only when paying close attention to it. The limited edition, with its all-white clock face and dials as well as the silent sweeping movement, symbolizes the purity and abstractness of time. The physical presence serves as a reminder of the passing of time, and an anchor for one to pause in the business of daily life for a moment of meditation.
The use of acrylic instead of glass for the clock face allows for durability and added appreciation of the product.
Produced in a limited number of 100, little ben limited edition has been released worldwide. Each clock has a unique 1-100 number on the back, shipped at random. We cannot honor requests for a specific number.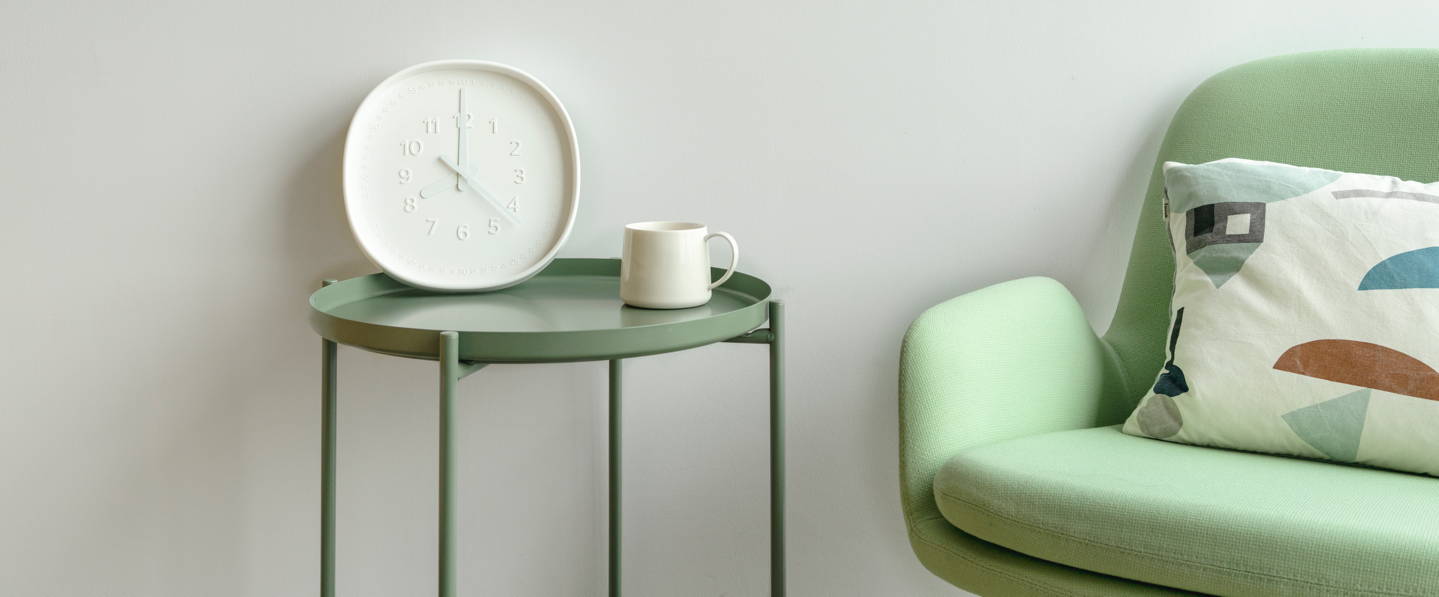 Classic design,

tasteful details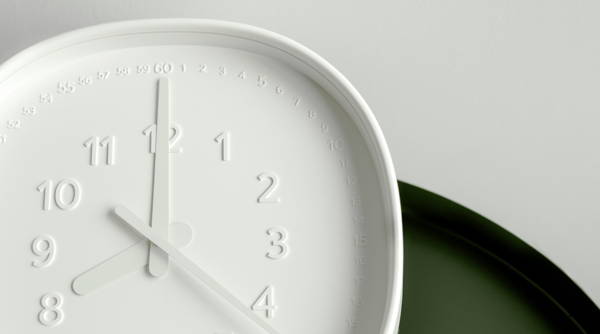 Minimal, but not simplistic
All-white dial face. Embossed hour and minute numbers make it minimal without compromising its purpose.
Unique silhouette,
easy on the eyes
Winner of iF DESIGN AWARD 2019. Little ben's unique silhouette adds a subtle touch and sophistication to any decor. The tilted clock face creates a comfortable viewing angle for precise time telling.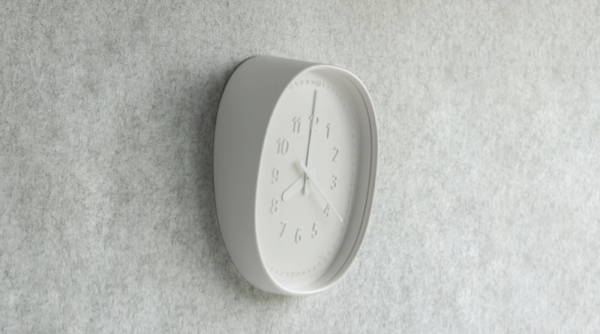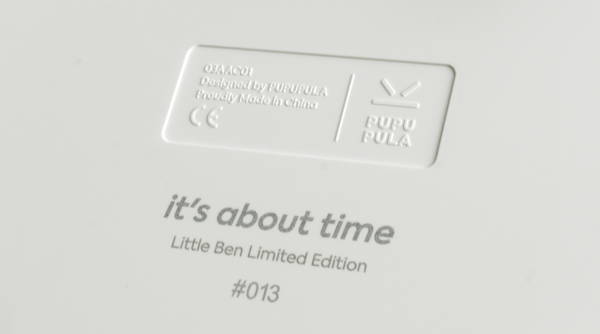 Only 100,
it's about time
Each clock comes with a unique identification number and "it's about time" imprint. Stock is limited, act fast!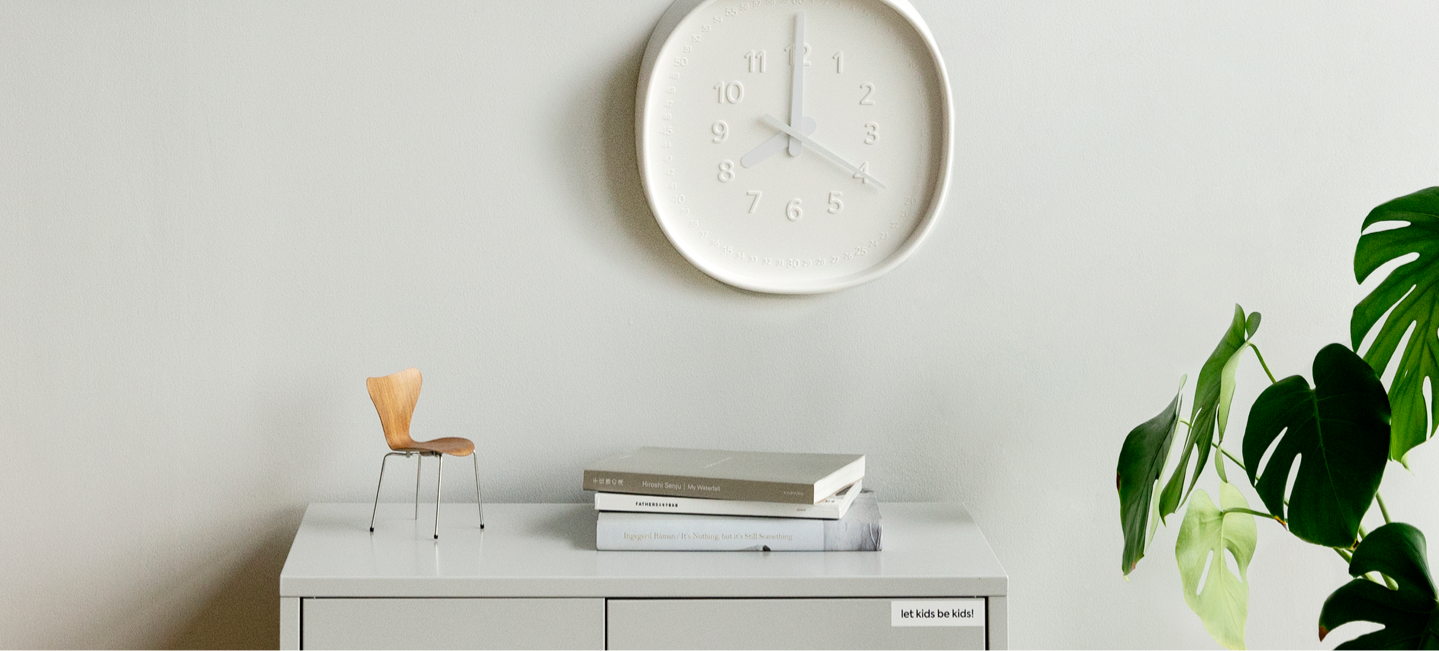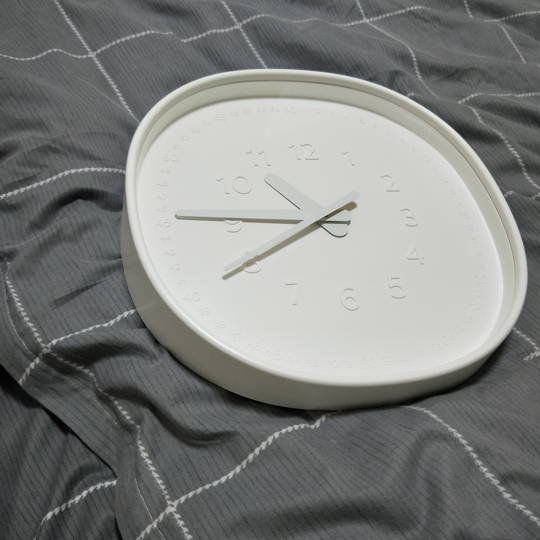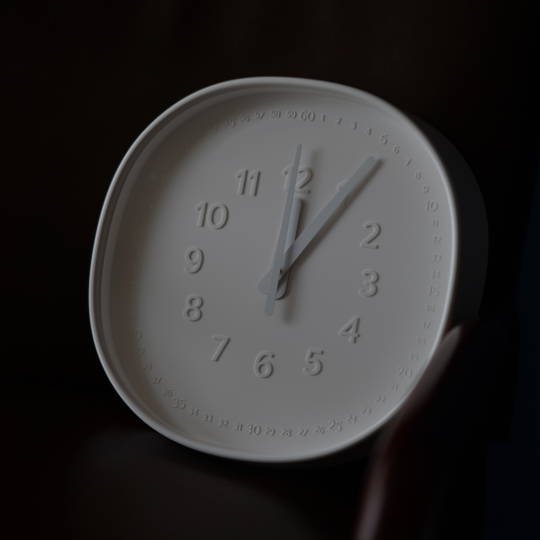 The all white design really works well with my living room, not to mention the silent sweep movement releases me from the headache of hearing tick tock every second. It's a great purchase!
- Jessica M.
+ Measurements & Material
Material: ABS, acrylic
Movement: Rhythm sweep clock silent movement
Dimensions/mm: 247 L x 259 W x 71.5 D (9.7"x 10.2"x 2.8")
Weight: 0.8 kg (1.76 lb)
Little Ben Wall Clock x1
Wall Hanger and Screw Set x1
Owner's Manual x1
*Please use only zinc carbon AA batteries (not included).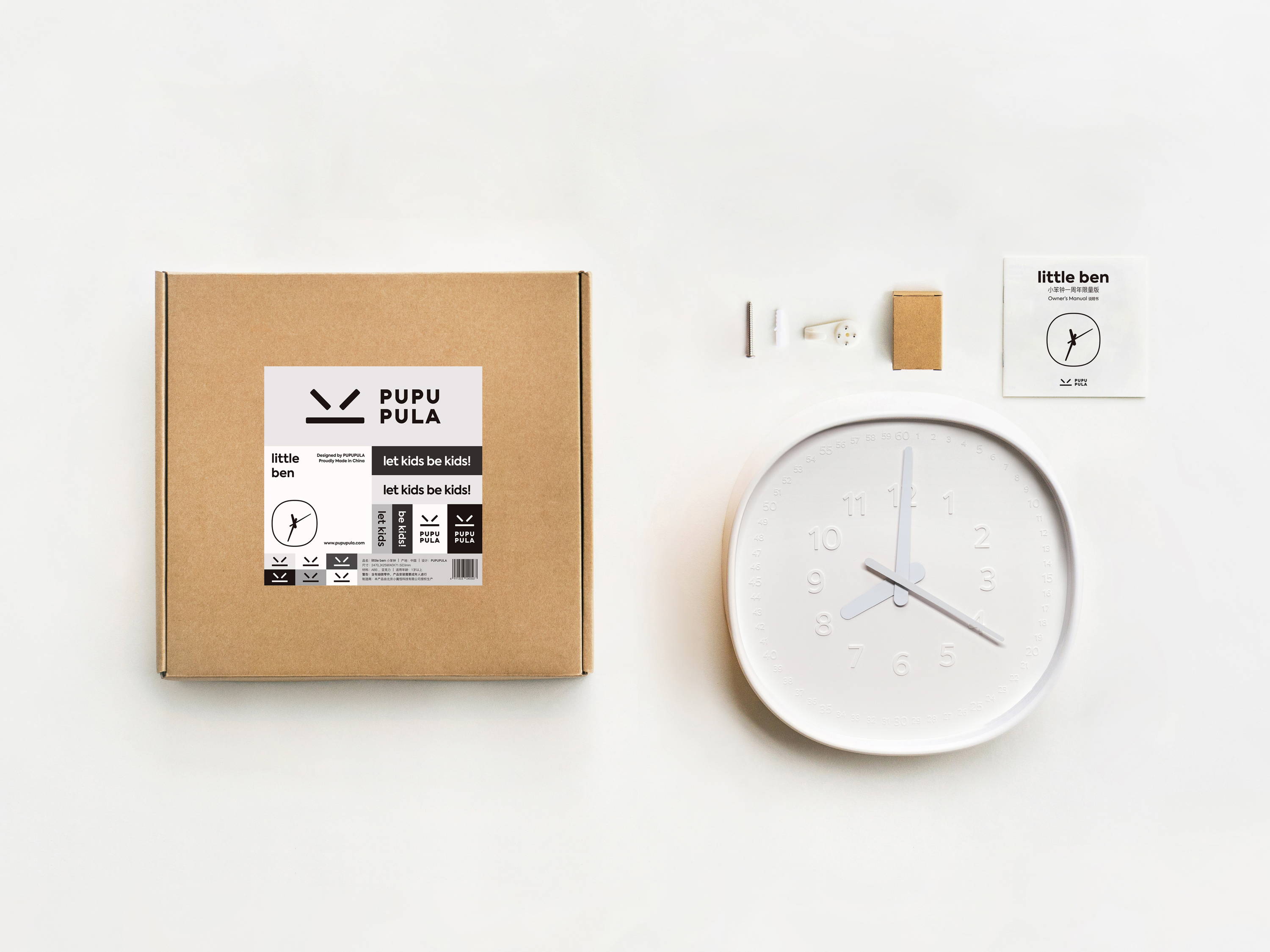 Designed by PUPUPULA. Made in China.
All orders are shipped via postal services, FedEx or TNT unless otherwise specified. In-stock orders are shipped within 24-48 hours. Weekend order could take 72 hours to ship.
Free shipping on orders of $50 USD or more.
For shipping to North America, please allow 6-8 business days for order to arrive.
For shipping to Taiwan, Hong Kong, Singapore, Japan and other countries or regions in Asia, please allow 5-6 business days for the order to arrive.
For shipping to all other countries and regions not listed above, as well as our return and exchange policy, please see here.