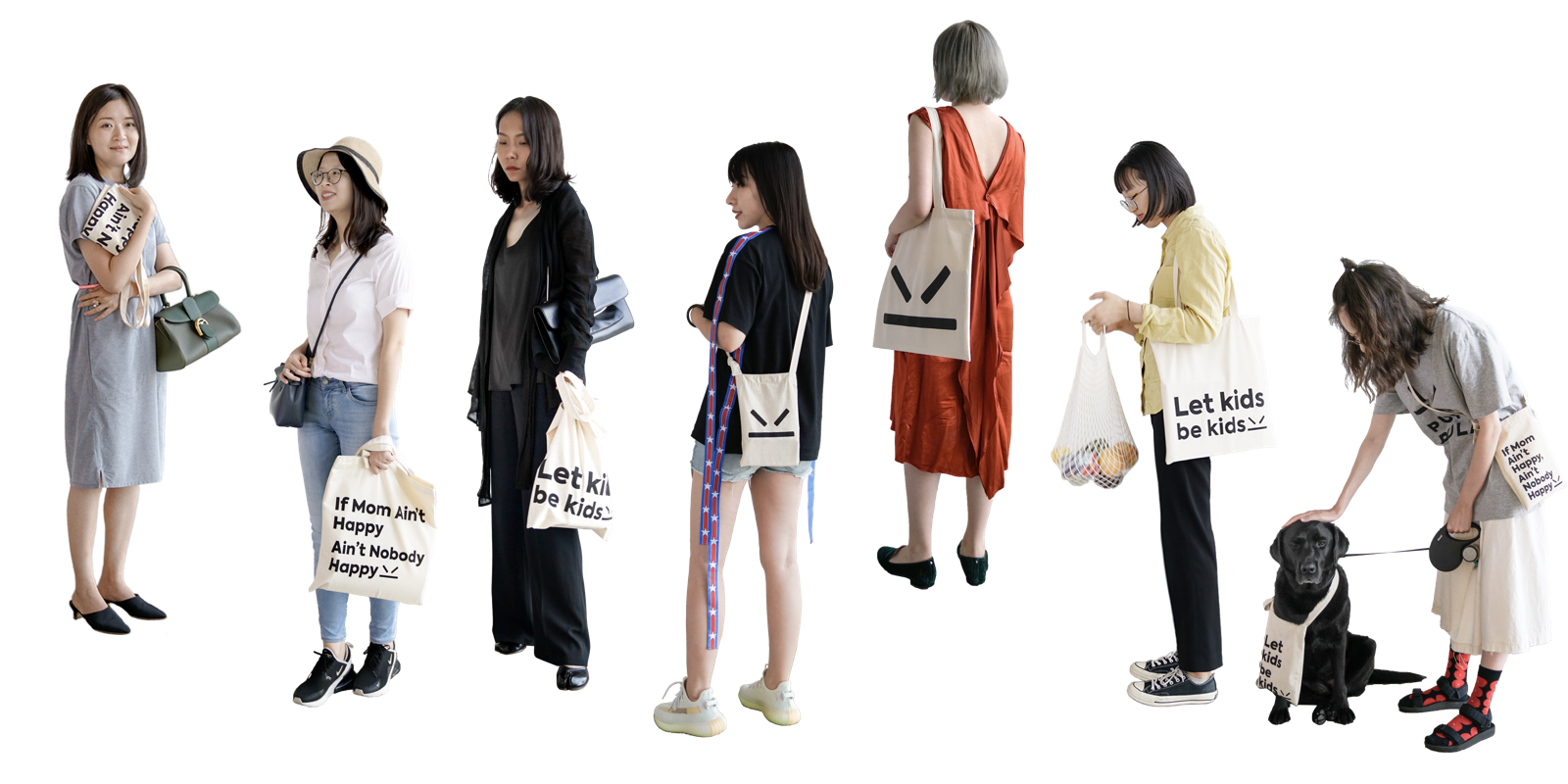 Organic and environmentally friendly.
We use organic cotton to reduce the waste commonly found in the production of conventional cotton bags. With very stringent requirements from seeding to production, it reduces 62% of energy consumption overall and saves 91% of water use in producing a bag. It's a long-lasting bag that's friendly to you and the environment.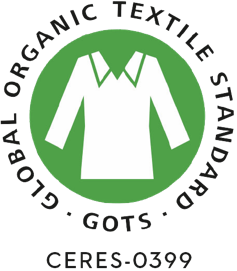 GOTS Certified 100% Organic Cotton
From planting to production, free from chemical pesticides, reduces Nitrogen and Phosphorus accumulation in water, leaves soil healthier.

Printed with Soy Ink
Plant-based soy ink is renewable, biodegradable and easy to remove from paper during the recycling process.
Only natural, non-GMO seeds are selected.

No chemicals or pesticides used.

Over 190,000 farmers participated.

Organic farming uses much less water.
Crop rotation, interval planting and composting.

Sustainable development for the Earth.
Different styles. Each unique.
Large tote available in three styles.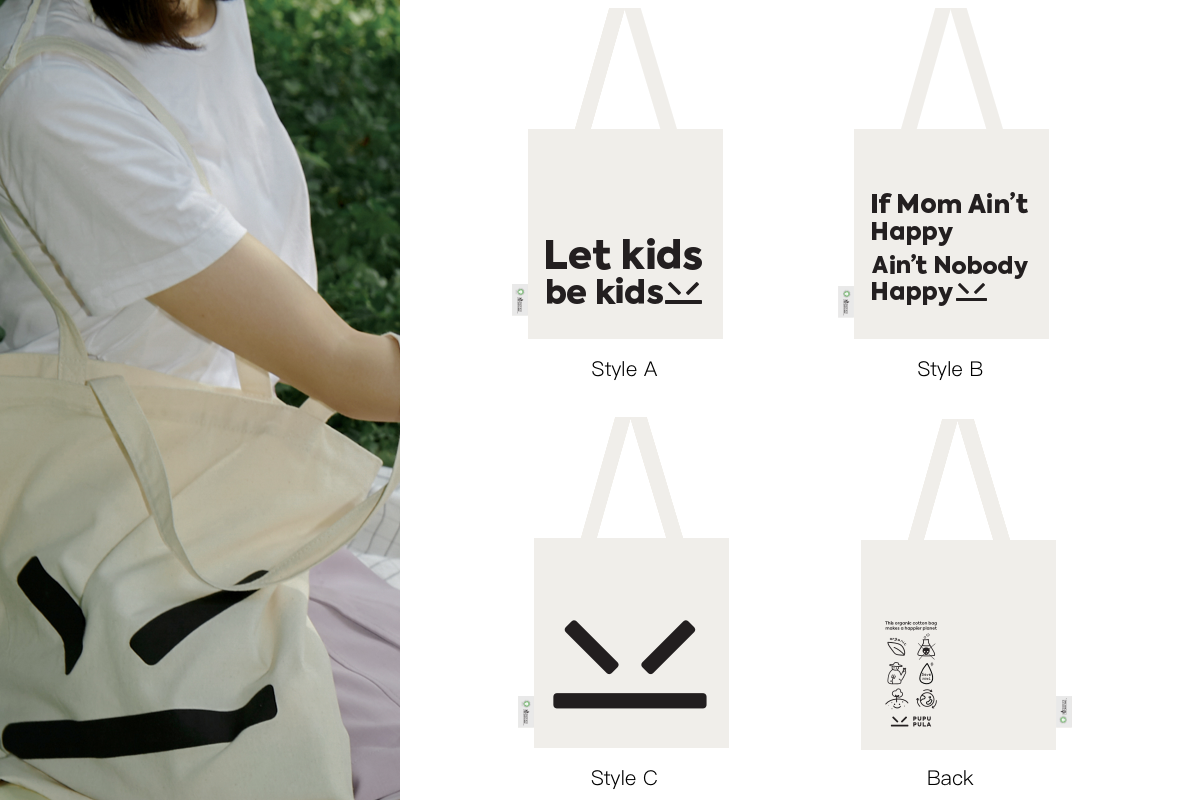 Crossbody small bag available in three styles featuring an adjustable shoulder strap with a knotted detail.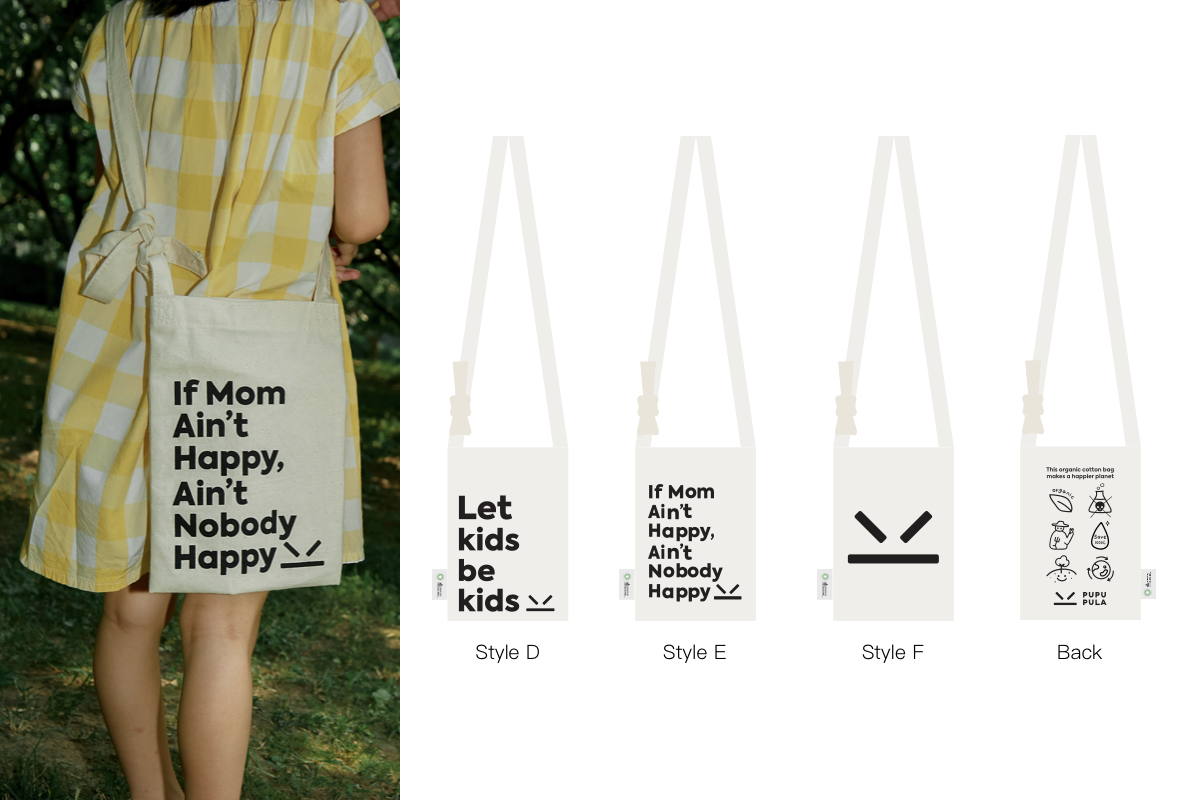 Natural soy ink may have some residual odor. If you find the odor unpleasant, air out bag in a well-ventilated space to allow odor to dissipate.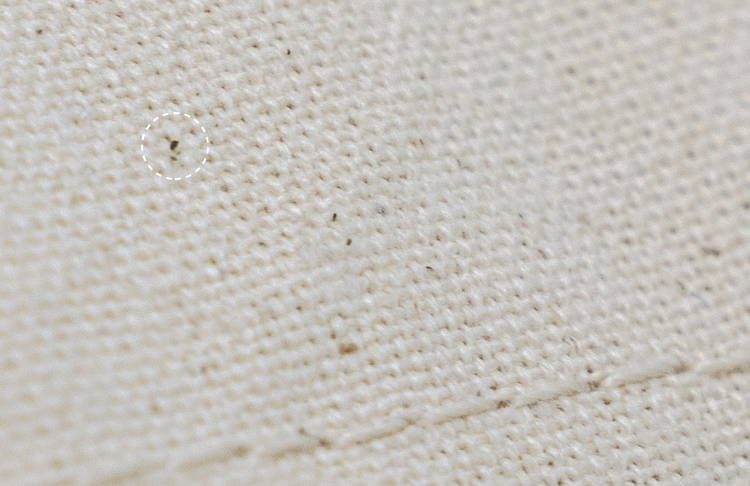 Natural flax seed flecks can be seen in the product sporadically as the organic cotton is unbleached.
Material: 100% organic cotton
Dimensions:
Tote bag, 41cm L x 38cm W (16.1''x15.0'')
Crossbody bag, 26cm L x 18cm W (10.2''x7.1'')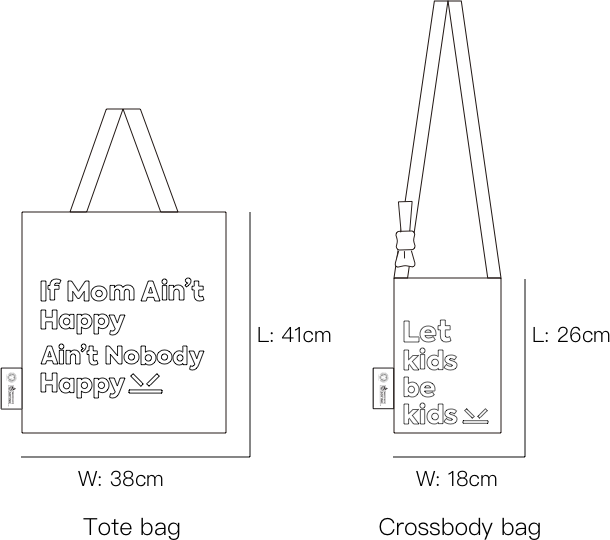 As this is a handmade product, there may be 1-2 cm difference in the product that you receive.
Because of the natural characteristics of the fabric, machine washing may cause shrinkage. We recommend machine washing on gentle setting or hand washing to avoid shrinkage and extend product life.