Illustrated Bass Technique
Reusable Adhesive Paper
Waterproof
The Story
We brush our teeth at least twice a day - it happens so often that we don't think much about it. When I started Invisalign several months ago and my son was reaching the age of going to see the dentist, I realized that even we adults don't know much about tooth brushing. For example, the most recommended method for brushing teeth is the Bass technique, which requires cleaning closer to the gum, instead of only the teeth, which many of us learned growing up.
This is the inspiration behind the Tooth Brushing Sticker. With its visual instructions that teach kids the Bass technique, this sticker serves as a fun and educational reminder for the big and little ones when they brush their teeth every day.
— Sic, PUPUPULA CEO
What's different about tooth brushing sticker?
Easy to understand Bass technique illustrations
Detailed illustrations demonstrate the complete seven-step Bass tooth brushing technique.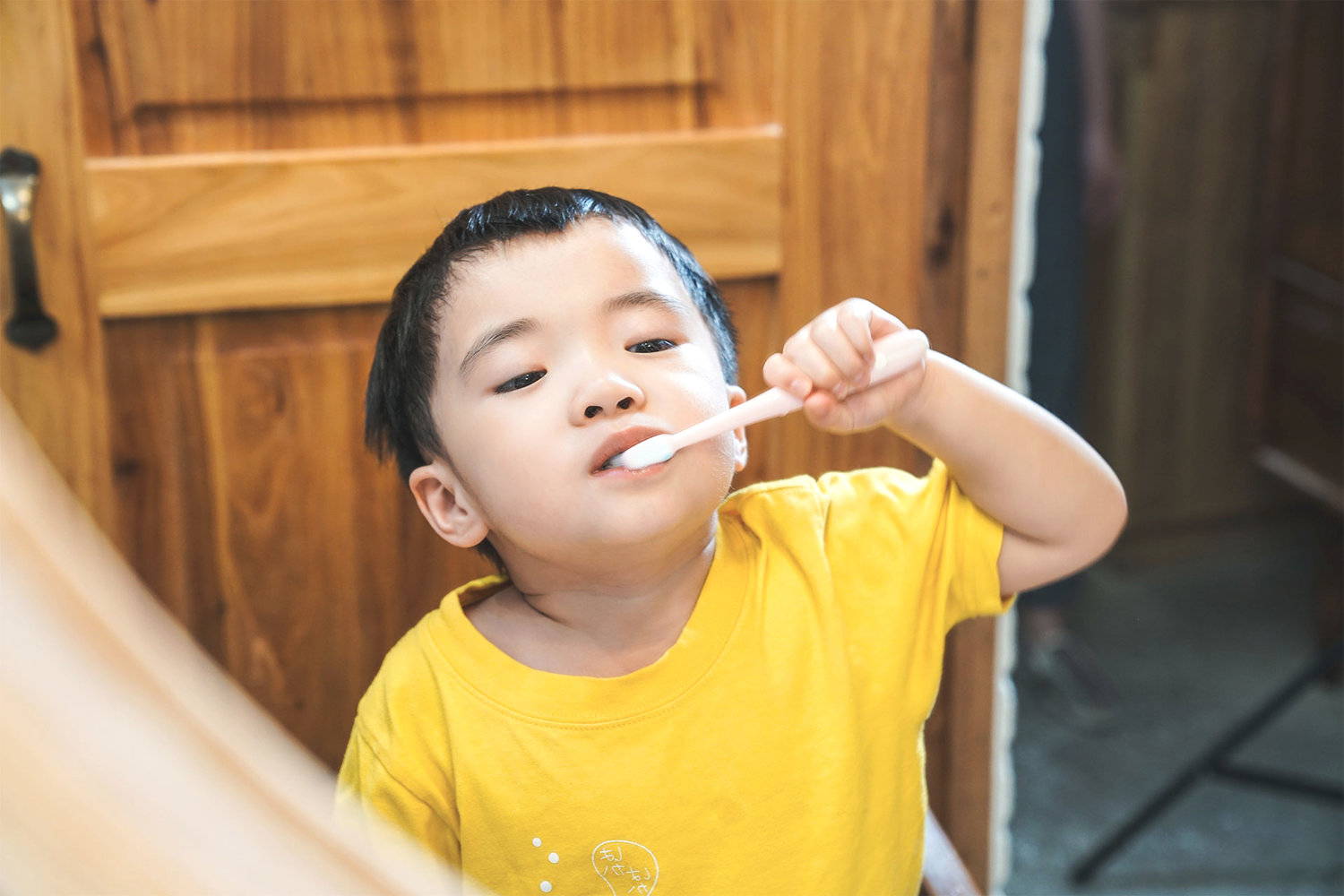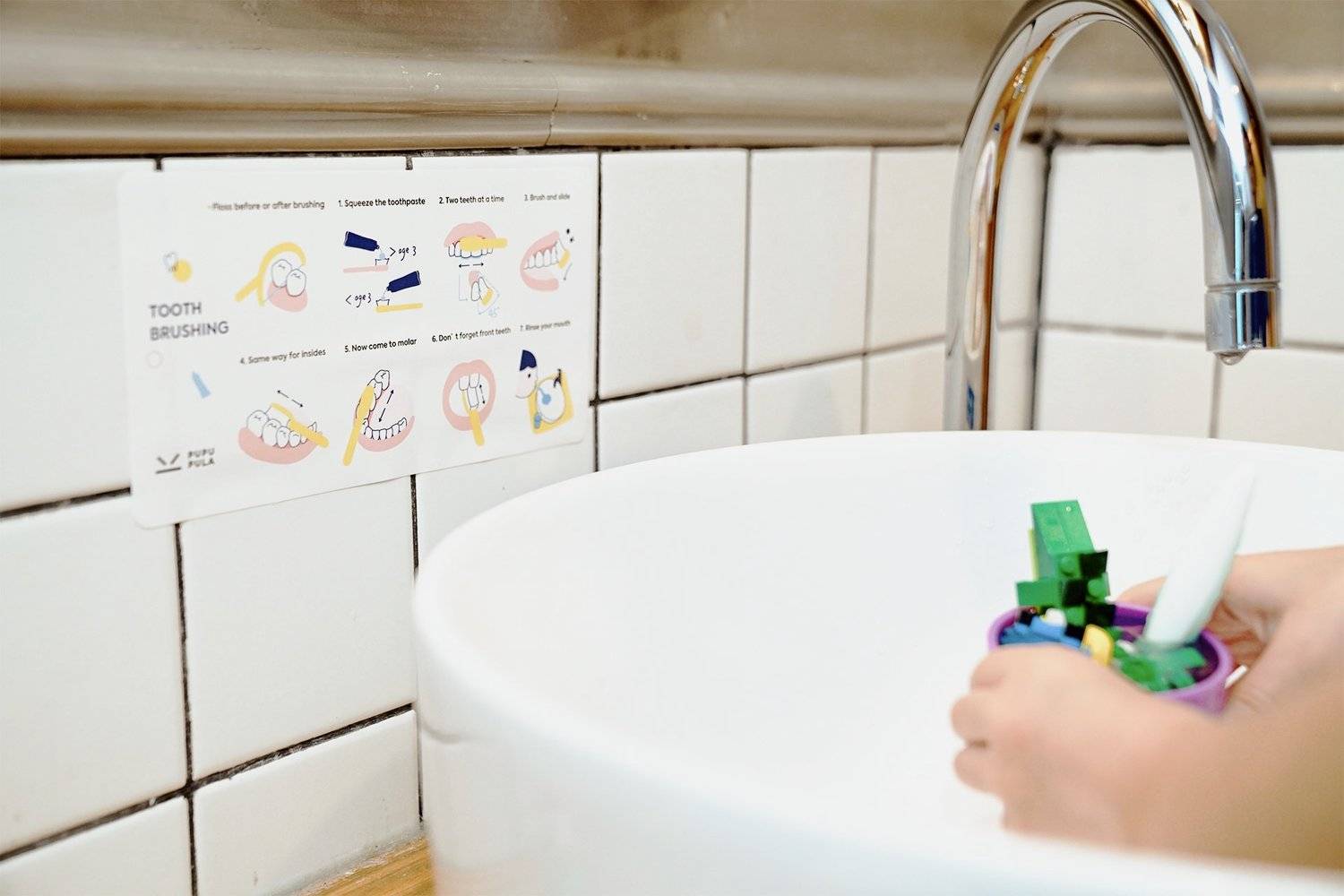 No-adhesive, yet incredibly sticky
Made with YUPO Octopus® paper, it easily sticks on any smooth surface and removes with no trace of adhesive.
Waterproof and bathroom-ready
Don't worry about getting it wet. In fact, you can rinse the sticker in water and it keeps its color, shape and adhesive power.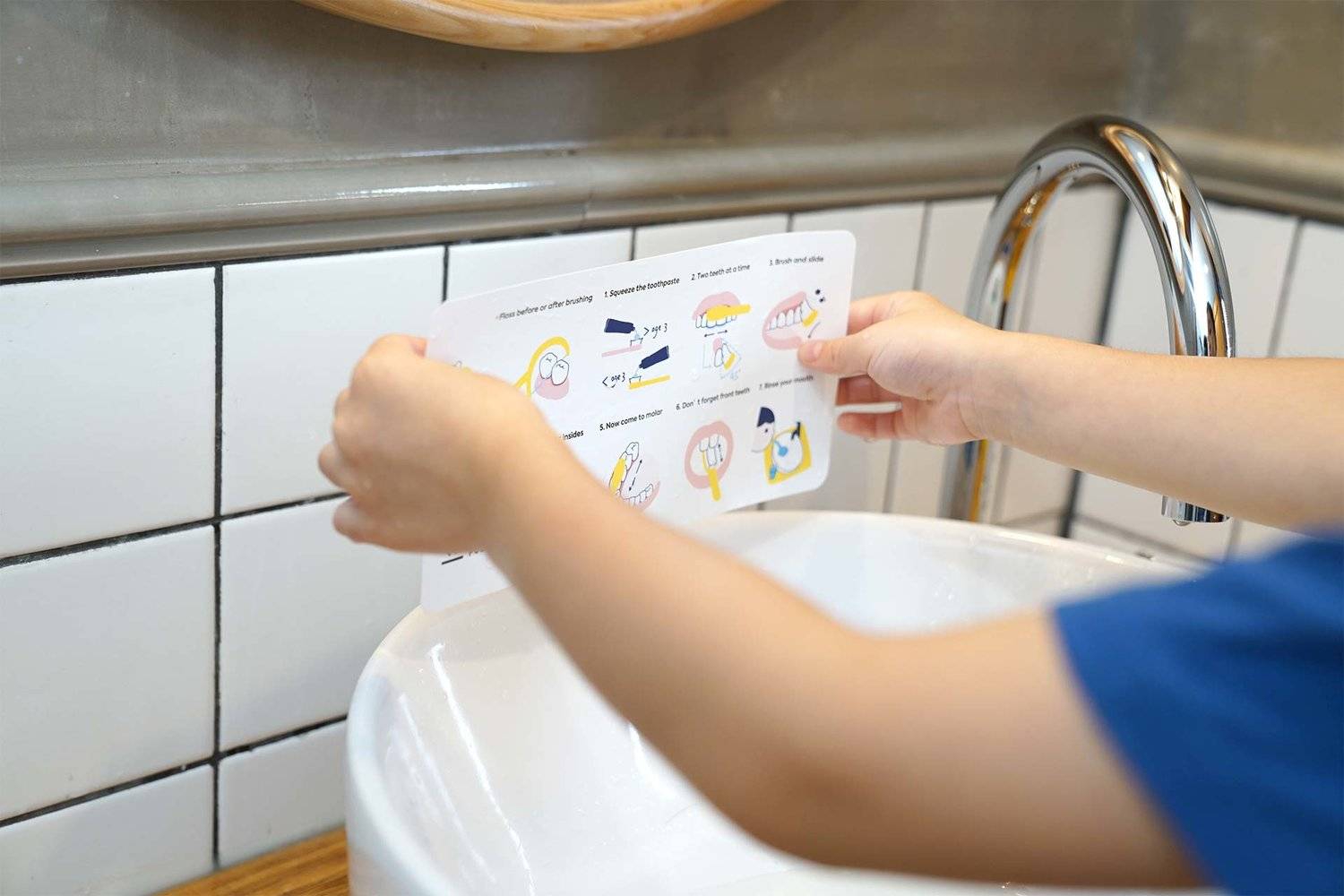 Material: YUPO Octopus® paper
Dimensions/mm: 213 L x 110 W (8.4" x 4.3")
Designed by PUPUPULA. Proudly Made in China.
Tooth Brushing Sticker
Envelope Packaging
Clean under running water. When dry, re-apply.
+ Environmental Information
The main element to make YUPO® Paper is carbon and hydrogen. When burning, it will NOT produce chlorine. This product is recyclable.